The following local cooperatives make up the organization of the Cooperative Alliance of the Chippewa Valley. This group is committed to furthering awareness and understanding of the cooperative opportunities available to residents locally.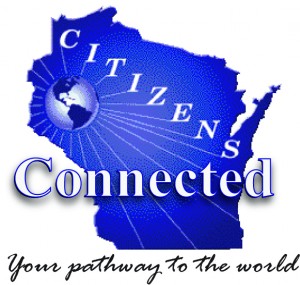 Citizens Connected | Telecommunications
At Citizens Connected, a Broadband Technology Company located in New Auburn, Wisconsin, we are committed to enhancing the quality of life by providing reliable, leading-edge technology and exceptional customer service to ensure the long term thrivability, adaptability, and growth of the Cooperative and the communities in which we live.
Did You Know Citizens:
–          Offers computer repair services and support
–          Can configure and transfer information to your new computer
–          Sells the latest in technology including computers, TVs, routers, and printers
–          Offers a variety of technology solutions for Businesses
–          From your initial contact to the installation of our product
---

Dunn Energy Cooperative | Electric
Dunn Energy Cooperative (DEC) is a member-owned, not-for-profit electric cooperative in Menomonie, Wisconsin. We were established by members in 1937 to bring electricity to rural families, farms, and businesses. Today, we deliver electricity and energy services to over 9,500 accounts on nearly 2,000 miles of line in mainly Dunn County, but also into Barron, Chippewa, Pepin, Pierce, and St. Croix Counties as well. We are your local Touchstone Energy Cooperative, and promise to serve you with integrity, accountability, innovation, and commitment to community.
---

Eau Claire Energy Cooperative | Electric
Eau Claire Energy Cooperative, provides reliable and affordable electricity and related energy services to residential, business and farm members in Eau Claire County plus portions of Chippewa, Dunn, Pepin, Buffalo, Trempealeau and Jackson Counties. As a Touchstone Energy Partner, Eau Claire Energy Cooperative prides itself in the personal service it offers to over 10,000 members. Please use our website to find valuable information regarding our services and learn how to be a member at Eau Claire Energy Cooperative.
---

Group Health Cooperative of Eau Claire | Health Insurance Provider

Group Health Cooperative of Eau Claire started over 30 years ago as a local thought and has grown into a nationally recognized HMO. A community-based non-profit health plan, the Cooperative is serving more than 70,000 members in Western and Central Wisconsin. As a cooperative, every member has a voice in the organization. A Board of Directors elected by members has the responsibility for overseeing the activities of the Cooperative.
As a member-driven organization, Group Health Cooperative is focused on providing its members with outstanding customer service.  Every time you call, a real person will answer the phone to greet you – often in less than five seconds. Group Health Cooperative understands and cares about local values while seeking innovative health and wellness solutions that benefit our communities.
To learn more about how Group Health Cooperative of Eau Claire improving the quality of health throughout Western and Central Wisconsin, visit group-health.com.  You can also connect with them on Facebook, LinkedIn and YouTube.
---
Royal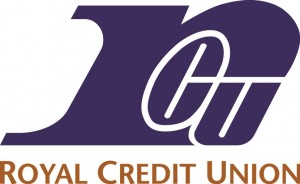 Credit Union | Financial Institution
As a Member-owned, not-for-profit financial cooperative, Royal Credit Union (RCU) is committed to our Members. We will uphold our fundamental responsibility to actively serve people within our field of membership and the communities in which we live. We will continue to deliver a wide range of products and services to the diverse economic and social make-up of our Members and potential Members.
This Statement of Commitment to RCU Members is consistent with our credit union principles of "Not-for-Profit, Not-for-Charity, but for Service" and our philosophy of "People Helping People".
Royal Credit Union is a federally insured credit union serving over 150,000 Members with 23 full service offices in Amery, Balsam Lake, Chippewa Falls, Colby, Eau Claire, Hudson, Menomonie, Milltown, New Richmond, Osceola, Rice Lake, River Falls, St. Croix Falls, Somerset, Star Prairie, and Whitehall in Wisconsin and 3 full service offices in Edina, Coon Rapids, and St. Paul in Minnesota. You can open an account or apply for a low-cost loan at RCU if you live or work in 18 counties in Western Wisconsin, 12 counties in the Twin Cities Metro in Minnesota, or are a Realtor in Wisconsin or Minnesota. Visit RCU.org or call RCU at 1-800-341-9911 for more information. You can also connect with them on Facebook, Twitter, Pinterest, LinkedIn, and Google+.
---

WESTconsin Credit Union | Financial Institution
Proud to serve western Wisconsin and eastern Minnesota members for the past 75 years, WESTconsin Credit Union looks out for you, your family, and your community to build financial success together.  WESTconsin offers a variety of valuable, low-cost financial services for individuals and businesses.  We reinvest our members' money in personal, home, agriculture and business loans.  WESTconsin also helps schools provide financial literacy for students with classroom materials and presentations throughout our service area, offices in five area high schools and two middle school savings clubs.
WESTconsin Credit Union is a member-owned financial cooperative.  This allows us to offer generally lower low rates and fees and higher savings dividends rates to help your money work harder for you.  Credit unions are financial institutions owned by their accountholders, and member funds are federally insured by the National Credit Union Administration (NCUA) up to at least $250,000.
Membership is open to anyone who lives or works in Barron, Buffalo, Burnett, Chippewa, Clark, Dunn, Eau Claire, Jackson, Pepin, Pierce, Polk, Rusk, St. Croix, Sawyer, Taylor, Trempealeau, or Washburn counties in Wisconsin, or Anoka, Chisago, Dakota, Goodhue, Isanti, Ramsey, Wabasha, and Washington counties in Minnesota, with a $5 minimum deposit in a Membership Savings Account.  You are also eligible for WESTconsin Credit Union membership if you are an employee, member or patron of a cooperative with a principal place of business in any of the counties in our service area; an employee, student or alumni of any university or technical college located in any of the counties in our service area; a member of, or contributor to, any alumni association or foundation associated with a university or technical college in any of the counties in our service area; or a member of the immediate family of a person eligible for membership.
The credit union was chartered in January 1939 as Menomonie Farmers Credit Union with deposits of about $2,000.  Menomonie Farmers' charter called for the credit union to serve the members and patrons of the local Farmers Union Co-op.  In its early stages, most of the credit union members were farmers.  Even today, farmer members are a key part of the credit union.  In 1949, the first full-time manager was hired and office space was rented in 1953.  Menomonie Farmers merged with smaller credit unions in the area over the next few years: River Falls in December 1974; Barron and Amery in January 1979; Baldwin in August 1979; and New Richmond in September 1984.  In response to strong growth and increased diversity of membership, members voted to change the credit union's name to WESTconsin in 1990.  WESTconsin added offices in Hudson in November 2004, Spring Valley in March 2007, Prescott in August 2007, Eau Claire July 2012, and Ellsworth in March 2014.  Valley Credit Union of Chippewa Falls will be merging with WESTconsin by the end of 2014 to serve members of the Chippewa Falls community.
---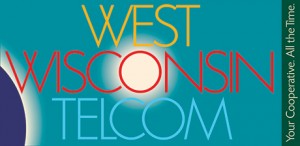 West Wisconsin Telcom | Telecommunications
West Wisconsin Telcom Cooperative serves portions of Chippewa, Dunn, Eau Claire, Pepin, Pierce, and St.Croix counties of northwest Wisconsin. We have 3 retail stores located in Downsville, Menomonie, and Eau Claire. Our goal is to keep you in touch, logged on, entertained and communicating without complications. We are proud to offer our communities the most advanced 100% fiber optic telecommunication network possible in Wisconsin. We are committed to providing the most advanced products & services as well as the best customer care. Our knowledgeable and experienced team of professionals are also members of your community and take pride in serving you.
---

Wisconsin Farmers Union | Agriculture
Wisconsin Farmers Union, a member-driven farm organization is committed to enhancing the quality of life for family farmers, rural communities and all people through educational opportunities, cooperative endeavors and civic engagement.
Wisconsin Farmers Union Core Values / Beliefs
We hold an enduring commitment to the value of family agriculture as an ownership and operational model. We recognize that this is an evolving model, with a variety of forms, but believe that this core value needs to be maintained as a base for how we implement our programs and policies.
Farmers Union is committed to fostering honest, open and respectful dialogue around key issues, and we will not avoid addressing tough questions. Providing a leadership role in fostering this dialogue within our communities, and within our organization is a core value.
Wisconsin Farmers Union believes that creating opportunities for development of mutual support and shared responsibility is a priority over a focus on defending the individual right of any single farmer to compete in ways that may limit opportunities of other farmers or communities.
We envision a rural landscape where there is respect for our shared responsibility to conserve resources, where there are multiple opportunities for cooperative and individual enterprise, and where access to farm ownership and operation are available to both new farmers and within the new generations of existing farm families.
We strongly support the development of policies and economic enterprises that maintain access to open markets and fair prices, restrict undue control by a few over economic opportunities, and limit the excessive concentration of wealth and economic power.
We believe in the core values expressed by early Farmers Union leaders and cooperative organizers: importance of self-help and responsibility, democracy, cooperation, equality, equity and solidarity.
---